Coaching
Maisha is a trusted coach to companies, brands & entrepreneurs.
---
Learn How to Use Speaking to Grow Your Business...
Maisha provides 2 coaching options: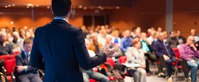 COMPANIES & ORGANIZATIONS
Maisha offers techniques and tools to help organizations break through a variety communication barriers preventing them from becoming effective leaders, reaching their highest potential, developing strong & reliable relationships and seeing the successful results they desire.
Maisha's primary audience consist of community leaders, Sr. level executives, sales teams, customer service teams, HR teams, service based companies, and those focused on employee well being, performance, and success.
Maisha works with companies & organizations in two ways:
Customized keynotes.
Onsite workshops and coaching
INDIVIDUALS & SMALL TEAMS
Maisha offers two-day and three-day customized coaching programs to individuals, professionals, teams, and mini groups.
Maisha coaches with CEOs, sales experts, brands, and entrepreneurs to structure messaging, presentation skills, media training for greater success and better results.
Whether it's a two-day or three-day, these coaching session are packed with solutions promised to change the confidence of your leaders and teams.
Interested in booking one of Maisha's coaching programs?